B.Sc. CSIT 2078 Admission Merit List
The following list of students have been selected to get admitted at ACHS based upon their IOST Entrance Score. The admission needs to be completed by 15th Chaitra 2078 (29th March 2022).
In case the student(s) decline to get admitted or fail to get admitted by the above-mentioned date, the students on the waiting list will be eligible to get the admission.
B.Sc. CSIT 2078 Admission Merit List
(Waiting)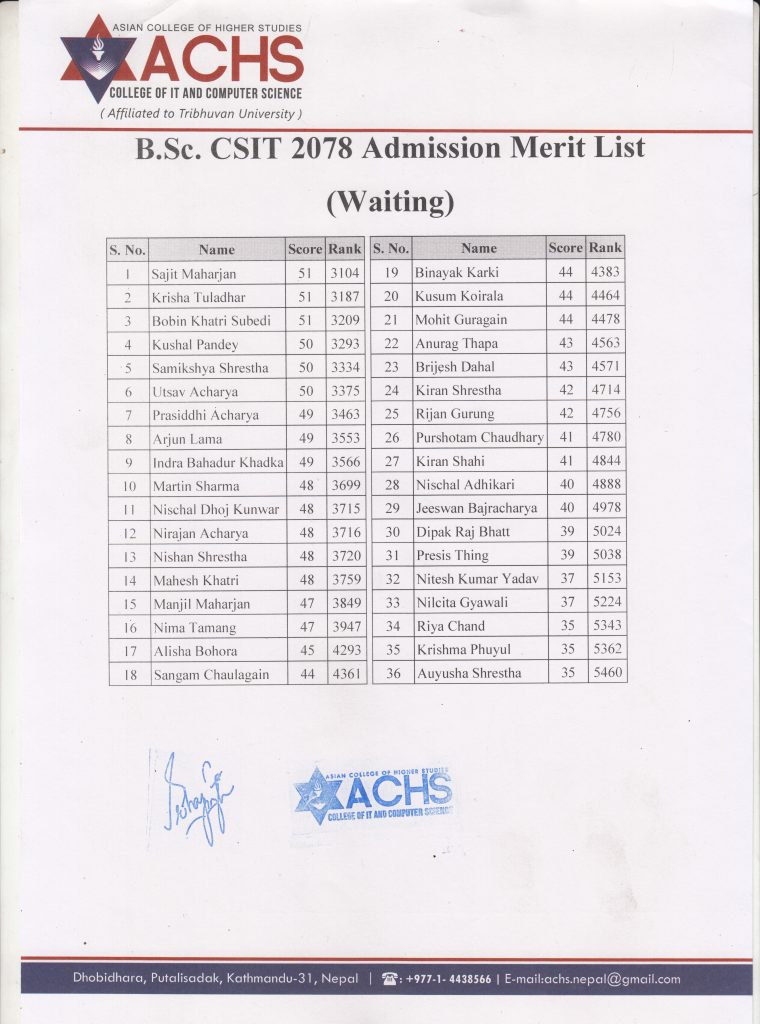 Share this post on: